Go wild this summer with NewSouth! These titles are guaranteed to illuminate the world we live in.
In Silk & Venom, James O'Hanlon takes us from his backyard to all corners of the globe (and even outer space!) to explore these fascinating creatures and show us why they're not so scary after all.
You'll encounter everything from miniscule jumping spiders with super intelligence to giant tarantulas whose venom could one day save your life.
Clearing up spider myths and misconceptions, James O'Hanlon introduces readers to the beauty of their lives, including remarkable hunting techniques, the fascinating engineering of spider silk and the spiders that live in extremes — from underwater to the slopes of Mount Everest.
Australia's best-known surf scientist, Rob 'Dr Rip' Brander, takes you on a fascinating and entertaining journey to uncover how our beaches form and behave, the science of waves and currents, how beaches respond to storms and climate change, as well as some of the hazards to watch out for, from tsunamis to the (unlikely) event you find yourself swimming with a shark.
Whether you're a surfer looking for the perfect wave or enjoying the beach with friends and family, this book is a must-read for all ocean lovers.
Getting to Know the Birds in Your Neighbourhood is the first complete beginners' field guide to the birds you are most likely to see in the towns and cities of Australia. Much more than an identification tool, though, it opens the door to understanding the habits and behaviours of your suburb's feathered locals.
It's also easy to understand, friendly, and packed full of information about these urban birds; and offers tips and suggestions on how to enjoy, protect and encourage more birds into your area. And one of the best features is that it works just as well in Cairns, Perth and Hobart as it does in Sydney, Melbourne and Brisbane.
So come and meet the neighbours.
Who gets to collect plants, name them, propagate them, extract their chemicals, sell them and use them? Whose knowledge is it? And what can the people that work with plants, just outside the law, teach us about plant care?
In The Plant Thieves, Prudence Gibson explores the secrets of the National Herbarium of New South Wales and unearths remarkable stories of plant naming wars, rediscovered lost species, First Nations agriculture, illegal drug labs and psychoactive plant knowledge.
Gibson reveals the tale of the anti-inflammatory plant that saved a herbarium manager when she was collecting in the highlands of Papua New Guinea, stories about the secret wollemi pine plantation (from one of its botanical guardians) and the truth about a beach daisy that has changed so much in 100 years that it needs to be completely reclassified. She also follows the story of the black bean Songline, a recent collaboration between Indigenous and non-Indigenous researchers, to find the route of this important agriculture plant.
The Plant Thieves is both a lament for lost and disappearing species and a celebration of being human, of wanting to collect things and of learning more about plant life and ourselves.
What can we learn from the lives of fungi? Underground Lovers brings us to our knees, magnifier in hand, to find out.
Fungi offer a way to imagine life differently. In Underground Lovers Alison Pouliot reaches down to earth, and deeper, to dwell with fungal allies and aliens, discover how fungi hold forests together, and why humans are deeply entwined with these unruly renegades of the subterrain. Told through first-hand stories — from the Australian desert to Iceland's glaciers to America's Cascade Mountains — Alison Pouliot shares encounters with glowing ghost fungi and unearths the enigma of the lobster mushroom. Melding science and personal reflection, she explores the fungi that appear after fire, how fungi and climate change interact, the role of fungi in our ecosystems, and much more.
John Blay laces up his walking boots and goes bush to explore Australia's rugged south east forests – stretching from Canberra to the coast and on to Wilsons Promontory – in a great circle from his one-time home near Bermagui.
In Wild Nature, the bestselling author of On Track charts the forests' shared history, their natural history, the forest wars, the establishment of the South East Forests National Park and the threats that continue to dog their existence, including devastating bushfires. Along the way Blay asks the big questions. What do we really know about these wild forests? How did the forests come to be the way they are? What is the importance of wild nature to our civilisation?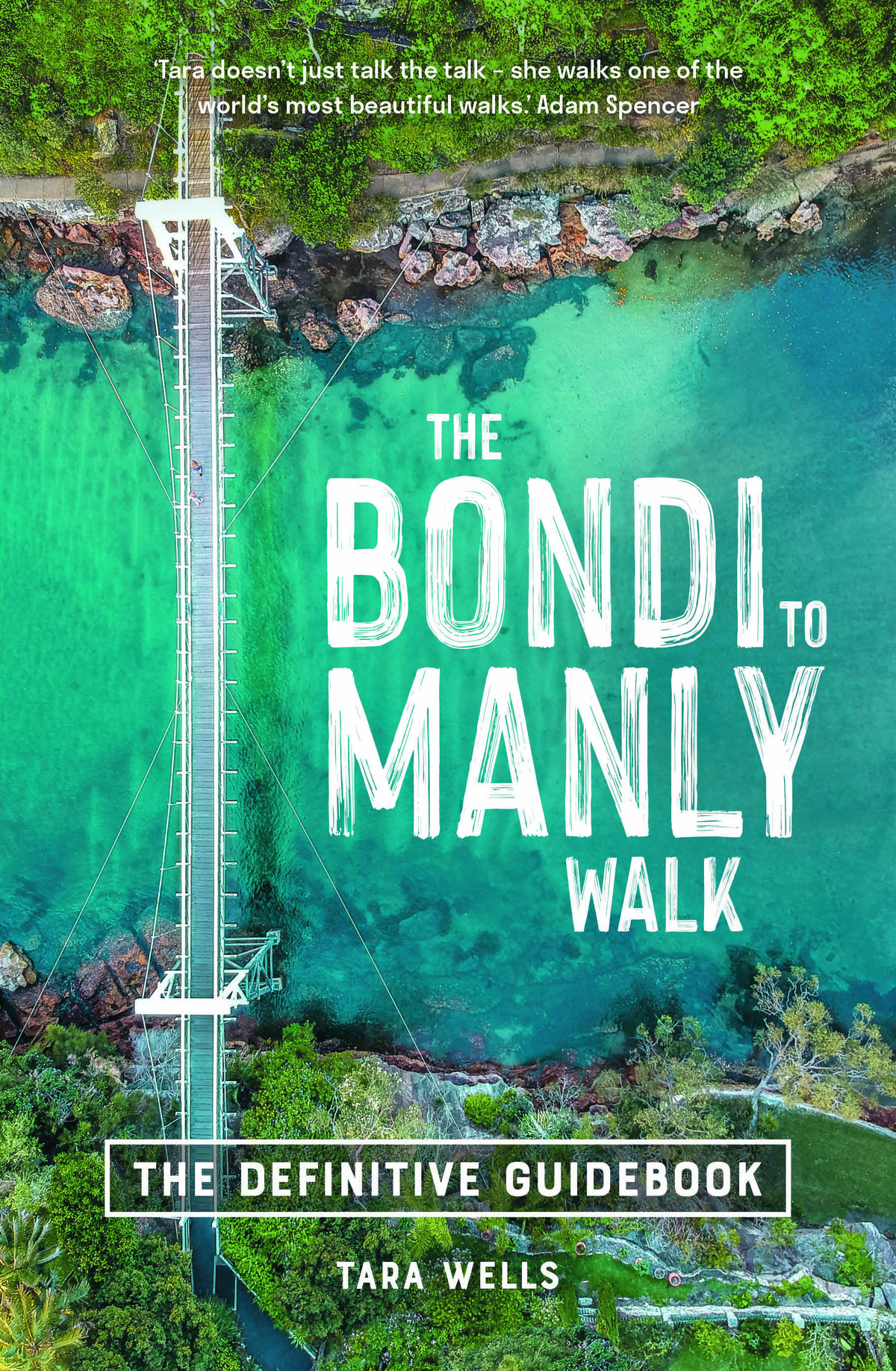 A spectacular 80-kilometre track – Sydney's best multi-day walk – connects the iconic beaches of Bondi and Manly, and will have you winding through secluded bays, protected bushland and the glittering harbour city along the way. A must-have for visitors, the guidebook will equally surprise and delight the most familiar Sydneysiders, combining fascinating local and natural histories with clear instructions.
Covering every bay, beach and headland between Bondi and Manly, day walkers can also choose from 12 highlighted short walks, including:
● Bronte to Bondi
● The Rocks and Sydney Harbour Bridge
● Hermitage Foreshore Walk near Rose Bay
● South Head at Watsons Bay
● The Spit to Manly Walk
● Manly's North Head
Easy-to-use, The Bondi to Manly Walk contains track notes and maps for casual day walkers and multi-day hikers. With accommodation and detailed itineraries for those wanting the challenge of inn-to-inn style hiking, as well as notes for families and dog walkers, it truly has something for everyone.
Australians have always loved to step out in nature, whether off-track or along a marked route. Bushwalking – an organised long-distance walk in rugged terrain that requires maps and camping equipment, or a family day out – is one of our most popular pastimes. This landmark book, now updated, was the first to delve into its rich and sometimes quirky history.
From the earliest days of European settlement, colonists found pleasure in leisurely strolls through the bush, collecting flowers, sketching, bird watching and picnicking. Yet over time, walking for the sake of walking became the dominant motive. Walking clubs proliferated, railways organised mystery hikes attended by thousands, and Paddy Pallin established his equipment business. Bushwalking – serious walking – was invented.
Whether you are inclined to put on your walking boots and pack your sleeping bag, or would rather stay in a luxury hut, this surefooted and witty book reveals how the ordinary act of walking can become extraordinary.